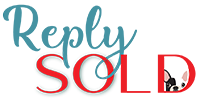 ReplySOLD 24 Hour Free Shipping
ReplySOLD offers a 24 Hour Free Shipping feature. When enabled, this feature applies to both your Shopify web shoppers as well as with a ReplySOLD FB Live Customers. When a customer shops from either the website or from your LIVE and checks out, we see if the customer paid for shipping. If the customer's shipping was free for some reason, like they choose Pick-up, then 24 Hour Free Shipping is not triggered by that order. If the customer does checkout from the Website or from a ReplySOLD Live and they pay for shipping, then they are eligible for free basic shipping for the next 24 hours. As soon as they pay for their order, we send them an Email with their free shipping coupon and link back to your shore.

The coupon that is created is locked to the customer's Shopify account and is locked to a 24-hour expiration. It is structured as FS (Free Shipping), XX (Customers initials), MD (MonthDay), and a Unique Incremental Number.

If the customer clicks on the Shop Now button included in the Free Shipping FB Message, it will take them to your Shopify Web Store to purchase. The Shop Now button automatically has your Store URL and the coupon embedded in the URL.

In additional, if they shop from you on an additional ReplySOLD Live within those 24 hours, it will also automatically apply free basic shipping.

You can configure 24 Hour Free Shipping in ReplySOLD Settings.

Max Free Shipping Coupon Value is a threshold. If the shipping cost is estimated under the value, the shipping will be free on this order. If the customer chooses shipping options above this value, they must pay fully for shipping. We recommend. you adjust this setting just above your basic shipping levels and below your expedited shipping levels. For example, if you have fixed $7.99 shipping or most of your basic shipping orders by weight top out at under $10, you can set this level to $10. As two days or overnight if you offer them will likely start around $15+, those shipping options won't be supported and will charge out at a full price.